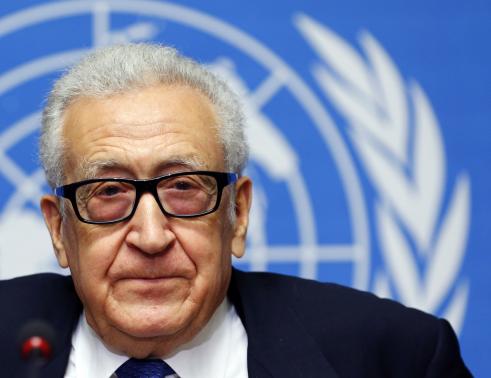 The war in Syria could receive a new twist if mediator Lakhdar Brahimi tenders his resignation as the envoy of the United Nations and the Arab League. He will be briefing the UN secretary general Ban Ki-moon and the Security Council in the coming weeks. There are already strong speculations that Brahimi will give up his mission of finding an everlasting solution in Syria if the June presidential elections takes place. Several candidates have already been benchmarked to replace him.
Syria remains divided between the government and the rebels. Organizing elections and ensuring the participation of the citizens in the country will be a major challenge. A western diplomat was quoted saying that "Brahimi had indicated that he would resign if the election went ahead." His fate is tied to the elections. However, UN spokesman Stephane Dujarric stated that Secretary General Ban and Brahimi "warned that the holding of elections in the current circumstances amid the ongoing conflict and massive displacement will damage the political process and hamper the prospects for a political solution."
Sources have revealed that several candidates can replace Brahimi. Tunisia's former Foreign Minister, Kamel Morjane, is among those expected to replace him. Brahimi told reporters last year that he thinks about resigning every day. A senior UN official believes that "it will certainly happen soon." Several diplomats are expecting him to make the announcement during his visit to New York this month.
Brahimi has been able to bring the warring parties to the negotiations table in Geneva with hopes that a political solution will bring the war to an end. Brahimi replaced Kofi Annan who resigned due to the division between the permanent members of the Security Council.