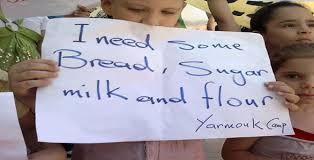 The United Nations has refused to deliver humanitarian aid into Syria without the proper approval of the Assad government. There has been pressure from lawyers and other bodies to bypass the government in Damascus and deliver the aid. Spokesman Stephane Dujarric of the UN said they abide by the charter and the resolutions orienting their actions before highlighting that they can only act without the government's approval only in certain determined conditions.
Aid groups in Syria are lamenting that the UN is not helpful to them because its collaboration is very limited especially when it comes to the sharing of information needed to assist millions is desperate need. U.S. ambassador to the United Nations, Samantha Power, told the UN Security Council that Assad's regime "has coldly integrated the denial of humanitarian assistance into its ever-expanding arsenal of weapons against the Syrian people" and urged for the UN to deliver aid without Damascus's approval.
Dujarric reiterated that the "it is the longstanding and consistent position of the United Nations" that action in a sovereign country is done with the approval of the government with the "only exception" of Chapter 7 which fives way to a binding resolution.
Assad is enjoying Russia and China's support which has blocked binding resolutions. They vetoed three resolutions that would have condemned Syria's government and threatened it with possible sanctions.
More than 150,000 have already lost their lives and millions have been displaced by the 3year civil war which has shown no signs of ending very soon. Ambassador Power alleged that Assad has "wasted valuable time and claimed many more lives" by not implementing the council's resolution.
U.N. Secretary-General Ban Ki-moon said last week that the different warring factions in Syria do not respect the resolution.