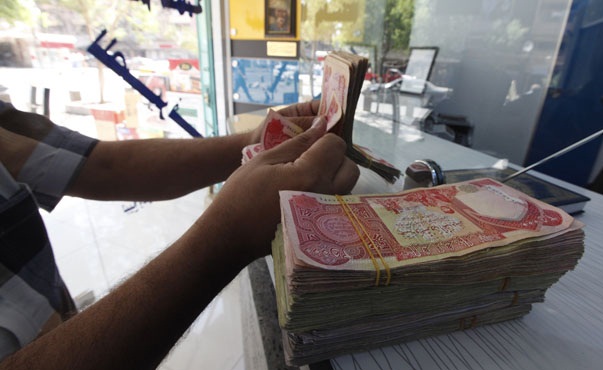 Lebanese banks are rushing to Iraq despite the lack of security in the country since the American invasion to remove President Saddam Hussein. Although state-owned banks account for 86% of assets and 69% of credits of the market, several banks have already started to operate in selected areas. The ratio of bank branches to the population is 1:36000.
According to Joe Sarrouh, adviser to Fransabank's chairman, Iraq "enjoys great prospects with a large gap that still exists between state-owned and private banks" but he lamented that the "unstable security situation" has hindered development projects. International major banks are not well established in Iraq and those present are engaged in trade finance and the funding of developmental projects in the private sector. Lebanese banks have oriented their activities towards wholesale banking mainly trade finance and foreign currency exchange.
Byblos, BankMed, BBAC, BLF, Credit Libanais and Intercontinental bank are Lebanese banks that have been operating for several years in Iraq. Fransabank joined them in March. Most of them have branches in the capital and in Irbil. The banks are hoping to provide finances for development projects across the agriculture, construction, food and beverage and oil and gas sectors. The chairman of the second largest bank in Lebanon BLOM, Saad Azhari, said they will be entering the Iraqi market before the end of the month.
Banking services in Iraq are below average in the Middle East and North Africa. A report produced by Byblos bank in 2007 stated that private sector loans stand at 6% of the GDP in 2012. One of the challenges in Iraq is the absence of a credit history of customers. Banks sometimes increase the collateral equivalent to more than 200% for a loan. Byblos is the first Lebanese bank in Iraq.