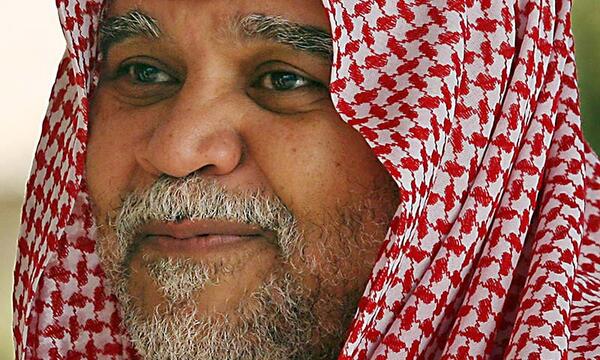 The powerful Saudi intelligence chief Prince Bandar Bin Sultan has stepped down and was replaced temporarily by his deputy General Youssef al-Idrissi.
Mr. Bandar served as ambassador of Saudi Arabia to the United States. He was appointed intelligence chief in July 2012 and was in charge of helping Syrian rebels to oust Syrian president Bachar Assad, an ally of Riyadh's biggest regional rival, Iran.
It is not known whether the veteran diplomat will also leave his post as head of the National Security Council.
According to some reports, Prince Bandar supported Egypt's military rulers after they overthrew Islamist president Mohammad Morsi, backed by the Muslim Brotherhood.
His departure may help to improve relations with Washington which cooled-off after U.S. president Barack Obama shunned military actions against Al Assad regime and was outmanoeuvred by shrewd Russian peer Vladimir Putin.
Saudi Prince went even to Moscow last year in a bid to convince the Kremlin to drop support to Assad but his attempts failed. The man is widely considered among the most influential players in the Middle East.
Last February, Prince Mohammed took part in a meeting in Washington of Western and Arab intelligence services to discuss Syria, which heralded the departure of prince Bandar.
His management of the Syrian dossier triggered American criticism and the matter with discussed during US officials visits to the Saudi kingdom.
The prince himself blamed Washington for its decision not to take military action against Al Assad and for preventing its allies from providing rebels with much-needed weapons.
Bandar was also heavily involved in diplomatic contacts over the crisis in Lebanon that followed the 2005 assassination of former Prime Minister Rafiq Hariri, a key Saudi ally.
Born in 1949, Bandar is son of the late crown prince Sultan bin Abdul Aziz, who died in 2011. He enjoyed close ties with former US President George Bush and his son, George W. Bush.