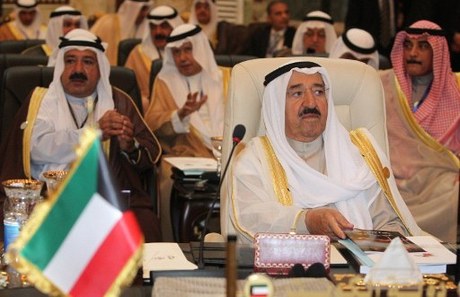 A sum of US$2.5 million was donated this week by the State of Kuwait towards UNDP's emergency support in Syria and neighboring countries. The funds were presented at a ceremony at UN Headquarters in New York, during which Kuwait fulfilled its pledges made to UN agencies at the Kuwait II Pledging Conference held in January 2014.
The funds will be made available to the UNDP's support effort in providing emergency livelihood and employment programs in Syria, as well as alleviating the strains on infrastructure, markets, and employment faced by communities sheltering Syrian refugees, stated Sima Bahous UN's Assistant Secretary-General and Director of the Regional Bureau for Arab States of the United Nations Development Program(UNDP).
"The leadership of the State of Kuwait in the regional and international response to the Syria crisis has been exemplary," said Bahous. "UNDP is thankful for Kuwait's generous contributions towards our shared goal of a better future for the Syrian people and communities in neighboring countries."
Ambassador Mansour Al-Otaibi, Permanent Representative of the State of Kuwait to the United Nations, said "today's contribution from Kuwait brings the percentage of funds received following the Kuwait conference to nearly 44% of the $2.3 billion pledged in Kuwait II. It is hoped this will encourage other donors to follow through with their pledge." A further $50 million will be provided through the Kuwait Fund for Development, the Permanent Representative added that of the 2014 pledge at the ceremony.
Kuwait has contributed $300 million to the overall UN response in 2013 and $500 million this year, making it the most generous donor nation so far in helping to deal with the on-going emergency, the UNDP pointed out.