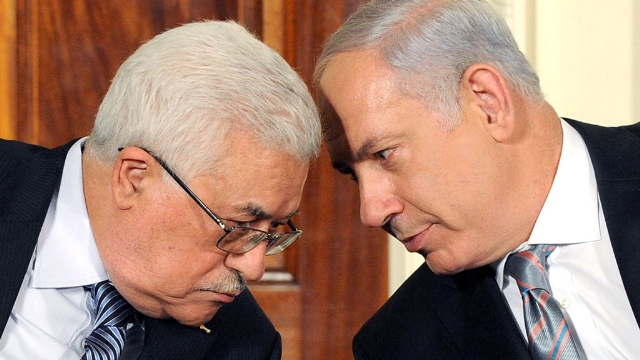 Palestinian and Israeli negotiators have failed to salvage the US-brokered Middle-East peace talks currently threatened to collapse unless Tel-Aviv honours its promise to free 30 long-term prisoners who have spent more than 20 years in jail.
Israel has released 78 prisoners so far but refused to free the fourth and final group as scheduled last weekend after the Palestinian president Mahmoud Abbas declined to guarantee that he would go on in the peace talks which have yielded so far no tangible results, while Jewish settlements are expanding.
Israeli officials have accused the Palestinian leader of playing hardball to gain concessions in return for extending the negotiations. Israel had already offered to release a further 400 inmates but insisted on having the final say over their identities.
The Palestinians are demanding the release of women, children, and detainees who are sick.
In retaliatory move against Israel's refusal to release more Palestinian prisoners, Palestinian Authority launched bids to join 15 international agencies and agreements, including the Fourth Geneva Convention, seeking international recognition.
For his part, Israeli Prime Minister Benjamin Netanyahu threatened to retaliate if the Palestinians proceed with applications to adhere to 15 international treaties.
"These will only make a peace agreement more distant," he said, warning that "any unilateral moves they take will be answered by unilateral moves at our end."
On the military ground, the Israeli army stepped up actions against Islamic militants, launching airstrikes in Gaza in response to rocket attacks.