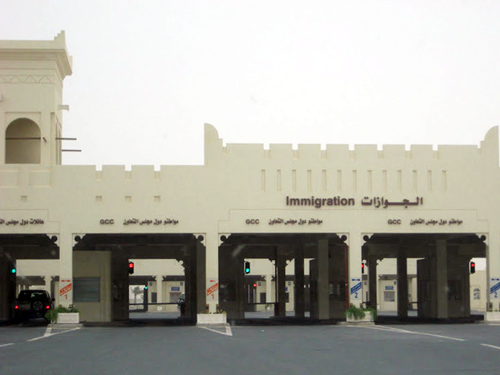 Qatar's busiest route connecting its major business centers to the international market is being threatened by closure. Most of all goods entering the country come through Abu Samra, the only border not bounded by water. Threats to block the route by Saudi Arabia have raised concerns among Qataris. Company owners have expressed their concerns about the effects the closure will have on their businesses since most of their products pass through it.
Doha has been left very insecure after it ends diplomatic ties with three other members of the Gulf Cooperation Council. Saudi Arabia, Bahrain and the UAE withdrew their ambassadors in Qatar because it is backing the Muslim Brotherhood in Egypt; an organization considered as a terrorist group. The tension in the diplomatic relationship between these countries is the first of its kind in GCC. There are beliefs that Saudi Arabia might not close its border even though it has cited it as a possible mean of action against Qatar. Other gulf nations are believed to have little remaining influence on Qatar because with its strong economy, it can do away with such obstacles.
Goods produced in Qatar are few. The country depends mostly on imported goods, most of which come through the Abu Samra border with Saudi Arabia. Goods ranging from food supply to building materials all pass through the border making it the most strategic route to convey goods to Doha. Qatar is endowed with liquefied natural gas and petroleum which it relies on to develop itself.
About 800 lorries pass through the crossing each day, according to Qatar's customs department, with goods such as food and construction materials that arrive from the UAE, Saudi Arabia, Jordan, Lebanon and Egypt.