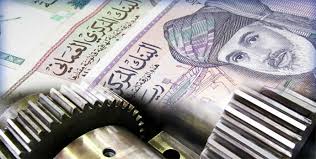 Oman has begun the implementation of suggestions forwarded by the International Monetary Fund (IMF) to further regulate its financial stability.  The government has decided to create a Supreme Committee for Financial Stability to oversee the Sultanate's financial stability. At the beginning of the year, Director General Roberto Azevedo of the World Trade Organization (WTO) tipped Oman to become a major player in global trade, as well as a very competitive and low-cost producer of goods if it doubles its efforts to build trade and diversify its economy. However, the rising pressure on state finances may prompt Oman to return to the international debt markets in coming years for the first time since 1997.
The new Supreme Committee for Financial Stability is composed of the Chief Executive of the Capital Markey Authority, representatives from the Finance Ministry and the Ministry of Commerce and Industry, and the head of the Central Bank's financial stability unit. They will be monitoring and managing the risks in the banking and capital markets within Oman.
The financial ministry said the decision was made by the government after it took into consideration IMF's views on means of strengthening the country's financial status. They proposed that Oman "should articulate a formal mandate over financial stability" to accompany the government's policies. Oman is slowly privatizing some of the state owned companies and it is making heavy expenditures on huge industrial projects to diversify its economy beyond oil and gas.
The Supreme Committee for Financial Stability will be accompanying the government by studying risks and providing solutions, the minister stated. It will also coordinate the fiscal and monetary policies of the state with its prudential approach aimed at regulating and supervising their decisions.