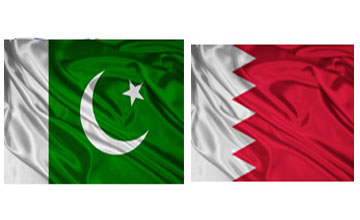 Bahrain and Pakistan will have their trade and commercial relations strengthen after the chambers of commerce of the two respective countries signed a Memorandum of Understanding (MoU). The objectives of the MoU are to uphold and promote the economic relations between them and support each other in market activities.
During the signing ceremony, President Karachi Chamber represented the Karachi Chamber of Commerce and Industry (KCCI) while the Bahrain Chamber of Commerce and Industry (BCCI) was represented by its Chairman Abdullah Zaki. Several government officials graced the occasion and amongst them was Federal Commerce Minister, Khurram Dastgir Khan.
The MoU is expected to breathe a new life in the relationship between Pakistan and Bahrain. Trade between them is expected to surpass the billion dollar mark in the next few years if involved parties are oriented towards potential areas. Chairman Zaki said that Bahrain can help Pakistan in meeting its energy related requirements whereas Pakistan can provide agriculture products to different cities of brotherly country through joint projects with Bahraini investors.
Part of the agreements mentioned in the MoU involves the frequent exchange of market information, business opportunities, economic delegation for promoting trade, investments and commercial exchange. The Small and Medium sized Enterprises will also be supported to help them growth and resist to the challenges they face.
The enhancement of the relationship between business communities in the two countries to promote the establishment of a cordial relationship will be undertaken by the two chambers. Promoting cooperation in trade, investment, technology transfer, services, innovation and franchises are expected to be facilitated through such relationships.
The execution of the MoU is likely to less hefty because of the shared faith, cultures and values, Zaki opined.