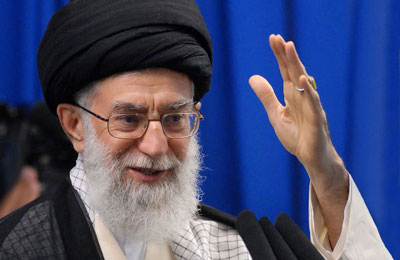 Speculations are surrounding the buildup to the next round of negotiations between the Iran, members of the Security Council and Germany. The U.S and its European affairs fears that the Ukraine-Crimea political discord will not be used by Russia in the negotiations. Iranian negotiators are said to have received a "carte blanche" to convince other countries that the nuclear program is peaceful, a source revealed.
The negotiations will begin in Vienna on Tuesday and delegates are expecting tougher discussions. A western diplomat hoped that "the incredibly difficult situation in Ukraine will not create issues" for the negotiation. Russia has been silent in the run-up to the meeting.
The unity among the powers on Iran may be tested in the meeting of their chief negotiators. The six-month interim deal to ease economic sanctions sealed in November will expire in April.
A senior government official said that the Supreme Leader Ayatollah Ali Khamenei has given the delegation to be led by Foreign Minister Mohammad Javad Zarif a "carte blanche" in order to give assurances that Iran's nuclear program doesn't have any military ambition. However, the source added, "the red line is closure of any nuclear site and stopping enrichment."
Minister Zarif is expecting a trickier round of talks. One of the Western diplomats said "there may be no progress for awhile but there may be surprises."
The election of Hasssan Rouhani raised hopes that a final agreement was nearby but "talks are becoming more and more difficult because hardliners in Iran are watching any outcome very closely," an Iranian official revealed.
The Deputy Head of Atomic Energy Organization of Iran, Mohammad Ahmadiyan, has revealed that 16 potential sites have been selected for the construction of new nuclear power plants for electricity.