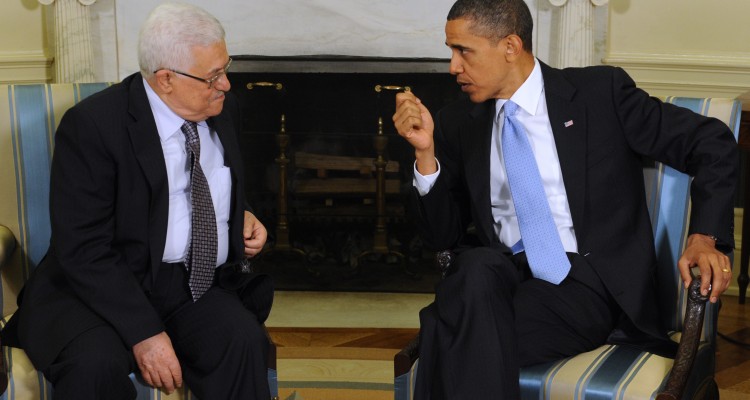 President Mahmoud Abbas, who is visiting Washington, is seeking the US help and backing to push forward the stalled peace processes with the Israelis.
During his meeting at the White House with US president Barack Obama, M. Abbas renewed his urgent call for the establishment of an independent Palestinian state based "on the 1967 borders with east Jerusalem as its capital".
Israel captured the West Bank, east Jerusalem and the Gaza Strip 47 years ago. Tel-Aviv refuses to return these territories and keeps expanding Jewish settlements making it hard for Palestinians to get back their lands.
Mr. Abbas recalled the agreement brokered by US Secretary John Kerry, calling on Israel to release a fourth round of prisoners. He said the release of these prisoners would be appreciated and considered a sign of good faith.
However, chief Palestinian negotiator Saeb Erekat warned of waning interest in continuing negotiations if no progress is made and if Tel-Aviv continues its settlement policy.
Israelis have demolished over 200 Palestinian houses and built more than 10,000 new settlement homes since the negotiations began last July, he said.
"Is this progress?" Mr. Erekat told the press after his meeting with John Kerry. "We can do it, but I hope and pray that the Israeli government will make the choice: settlements or peace. They can't have both", he stressed.