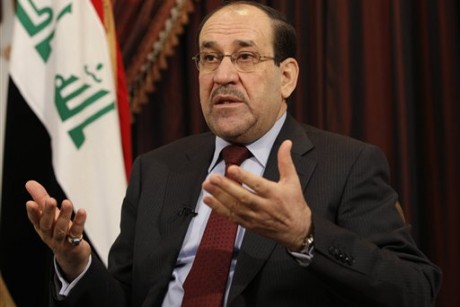 During the weekend, Prime Minister Nuri al-Maliki accused Saudi Arabia and Qatar of fuelling violence in the Anbar province claiming that these two countries have "declared war" to Iraq on "sectarian and political grounds" like they did in Syria. Saudi Arabia has reacted to the accusations which were made during an interview on France 24 as "naïve", "unfounded" and urged the Prime Minister to leave power because his continuous presence will be "disastrous" to Iraqis.
The Prime Minister's accusations are one of his strongest statements since government troops started fighting against insurgency in the western Anbar province. His claims that Saudi Arabia and Qatar want to turn Iraq into Syria could propagate anti-Sunni feelings in the country. Maliki further went to say that militants of Al-Qaeda linked groups operating between the borders of Iraq and Syria are being funded by them.
Qatar has not reacted to the accusations but Former Saudi Shoura Council member Mohammad Al-Zalfa called the Iraq accusations absurd because the usage of "cars with Saudi plate numbers" is being linked to "involvement in terror acts." He called it "a naïve scenario nobody can imagine." He urged Maliki to face Iraq's real problem because Saudi Arabia has declared war on terrorism several years ago.
Prime Minister Maliki's close ties with Tehran are observed by other countries in the region. Zalfa accused Iraq of funding terror acts in Bahrain and thereby urged him to disengage in "unfounded sectarian talk" because it will harm Iraq's interests.
The Islamic State of Iraq and the Levant (ISIL) in Anbar's two main cities of Fallujah and Ramadi are strengthening their posts ahead of another major government effort to push them out of the country.