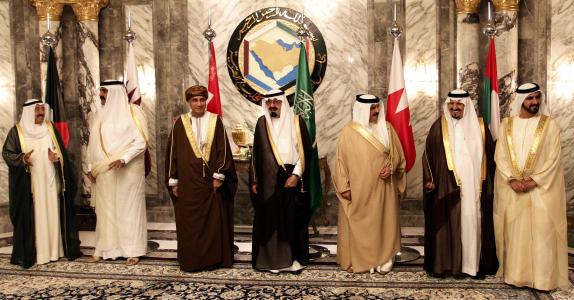 Saudi Arabia, the UAE and Bahrain have pulled out Wednesday their ambassadors from Qatar in a joint move destined to protest against Doha's meddling in their domestic affairs.
The three countries, members of the Gulf Cooperation Council along with Qatar, said that Doha has failed to abide by an agreement it signed three months ago in Riyadh, pledging not to interfere in the GCC's internal affairs.
This unprecedented move marks a deep rift in the relations between oil-rich monarchies of the GCC which also includes Kuwait and Oman. It is also the most serious row in the Gulf countries recent history.
Doha is home to the al-Jazeera TV network, which broadcasts across the world and has been critical of Saudi Arabia and other Gulf states during the Arab Spring.
"With the greatest regret" Qatar had failed to comply, the GCC statement said, noting the recall of the ambassadors was necessary to ensure "security and stability".
Saudi Arabia, the UAE and Bahrain have been calling for increased military and diplomatic union within the six-member GCC, but Qatar and Oman have so far resisted increased integration in these fields.
Tensions between Qatar and the rest of the GCC have increased in recent years due mainly to Doha's backing of the Nusra Front in Syria, a jihadist rebel group linked to al-Qaeda, the Huthi rebels in Yemen and the Muslim Brotherhood in Egypt.
Established in 1981, the GCC is one of the most powerful economic & political regional blocs in the world. Its six members hold more than a third of the world's proven oil reserves.