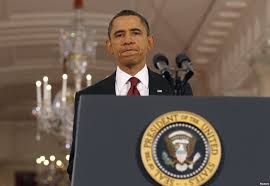 To reaffirm its commitment to the region, US President Barrack Obama is to hold a series of high-profile talks with Washington's Arab allies. Concern and alarm reached the region's Sunni governments after the way the US handled issues in Iran and Syria. The first meeting was an informal summit with Jordan's King Abdullah II at the private Sunnylands estate in Rancho Mirage, California. Upcoming visits would be to Riyadh next month to meet King Abdullah bin Abdulaziz Al Saud which is to be preceded by John Kerry's travel to Abu Dhabi. The meetings will be to reassure the region that what the media has been saying about US abandoning the region is not true.
Despite efforts, critics believe Obama has not done enough to reassure US Arab allies where policy objectives appear to diverge. Falling short on his visit to the region has only helped to fuel the criticisms but Mr. Wayne vouched for Obama saying if the Arab leaders want to get assurances then his visits "inevitably will increase".
Series of questions await him especially concerning his plans for Syria should the US-backed Geneva II negotiations fail. The concerns come in valid as the deadline for Damascus to deliver its chemical weapons is drawing close and only 11% of its vast stockpile has been delivered. How the US plans to control the growing influx of Syrian refugees in Jordan would possibly be raised by Jordan's king.
The US policies in the Middle East have not of late been admired by some of its allies. Saudi Arabia and other Arab countries are deeply unsettled about Iran's intentions in nuclear negotiations. In that light, Obama will have to convince them that his intentions will not come at their expense.