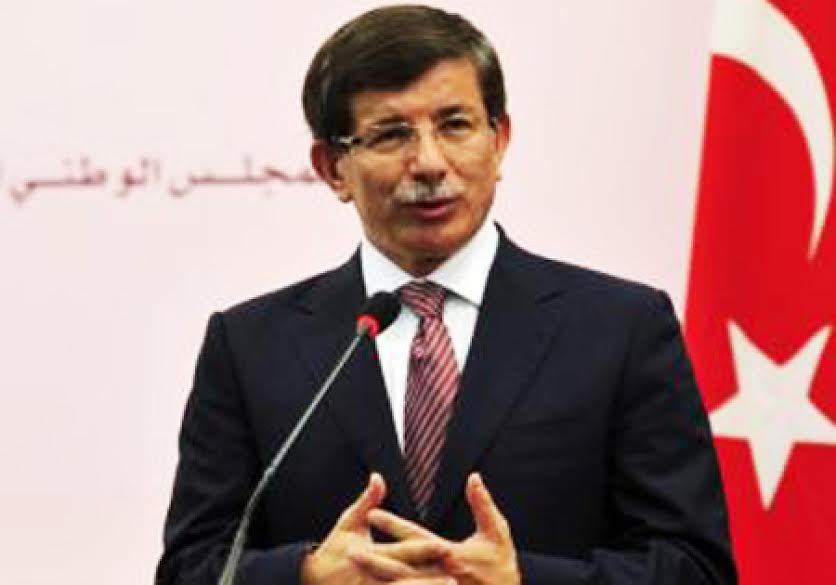 Negotiations are marking an important step in Turkey-Israel relations as both states try to reach a compensation deal for victims of the 2010 Israeli raid on a Gaza-bound aid flotilla. The attack which sparked international outrage killed eight Turkish nationals and an American of Turkish origin in international waters. "The current period marks the point where we are closest to normalizing relations," said Turkey Foreign Minister Ahmet Davutoglu during a televised program. The deal aims also to fulfill the intended goal of the flotilla which was to send aid to the Gaza Strip before it was stopped by Israeli commandos.
Concerning the Cyprus dispute, fresh negotiations are to take place on Tuesday between Turkish and Greek Cypriots in search of a resolution that has proved elusive for four decades. As Turkish Republic of Northern Cyprus President Dervis Eroglu and Greek-Cypriot leader Nicos Anastasiades are expected to issue a joint declaration on the path towards the reunification of the island, Davutoglu claims that Turkey is determined to settle the long-standing issue of division between both sides. In 2004 Greece voted  'No' at a Cyprus-wide referendum put forward by former UN Secretary General Kofi Annan in a deal to join the Turkish and Greek communities. Owing to political and economic reasons, talks since then have been inconclusive.
On Syria however, Davutoglu said on Sunday during an AK Party meeting that "Turkey would continue to support the humanitarian efforts" after Syrian opposition and the regime delegations, last week at the Geneva talks, agreed on a ceasefire to allow the delivery of aid into the besieged city of Homs. The minister added that Turkey won't remain silent over Syria because more needs to be done to save the population.