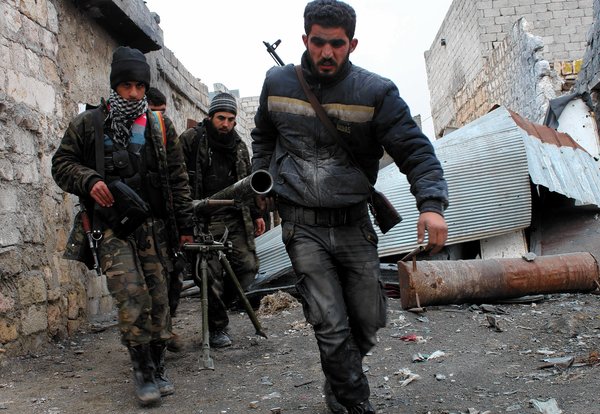 The United Nations gladly received an agreement from Geneva II conference for a ceasefire in the city of Homs and the evacuation of civilians from the city which has been under tight siege from President Bashar al-Assad's troops since June 2012. The agreement will allow aid to be delivered especially to civilians who choose to stay inside the old city, home to thousands of Syrians.
The evacuation process, possibly the first positive result after deadlocked peace talks in Switzerland, is to begin on Friday. The opposition was asked by the government at the Geneva talks held about two weeks ago to provide the names of those wishing to leave the city. Up to 200 people will be transferred to a safe part of Homs according to the governor of the city, Talal Barazi.
Syria's Deputy Foreign Minister Faisal Maqdad said the government is "very happy" that the evacuations can now take place because it "will allow innocent civilians, children and people with special needs, to leave the country". Those who prefer to stay in Homs will be provided "with the humanitarian aid they deserve."
"The United Nations and humanitarian partners had pre-positioned food, medical and other basic supplies on the outskirts of Homs ready for immediate delivery as soon as the green light was given by the parties for its passage. Aid staff was also on standby," said UN spokesman Farhan Haq.
Although Homs has been quiet on Friday, the much needed humanitarian aid is yet to make its way into the city. Skeptics are afraid that the ceasefire will soon be broken. The UN is hopeful that the agreement will be respected. It is closely monitoring developments in the city.