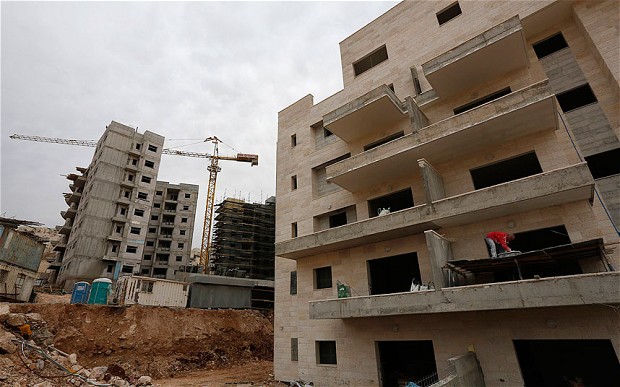 Amid fragile U.S peace talks which started in July, Israeli officials on Wednesday gave the go-ahead for 558 apartments to be erected on captured territories of the 1967 Middle East war that it annexes. The decision has received a huge backlash from the Palestinians who consider it as undermining US-brokered negotiations. The neighborhoods of Har Homa, Neve Yaakov and Pisgat Zeev are towns approved for settlement.
Brachie Sprung, a municipality spokeswoman, said the approval was done a few years ago. The international community considers Israel's settlement programs in the occupied territories as illegal.
An estimated 200,000 settlers currently live in East Jerusalem, alongside 370,000 Palestinians. While Israel regards Jerusalem as its eternal and indivisible capital, Palestinians want East Jerusalem to be the capital of their future state. The decision can have negative consequences on the ongoing negotiations between Israel and Palestine. Chief Palestinian negotiator Saeb Erekat said Israel should take full responsibility for its actions. Criticisms have been thrown by Israeli government ministers at John Kerry for his mediation efforts.
With Israel's coalition being threatened, a group of Israeli rabbis also joined in the criticisms and warned Kerry that he's up for retribution if efforts lead to a partition deal.  National Security Advisor Susan Rice referred to the attacks as "totally unfounded and unacceptable." As  Kerry's framework featuring his vision of a final peace deal is being expected, cooperation is at its minimum as some government officials don't want to reach an agreement no matter what Kerry's outline would be.
Meanwhile Palestinian property has suffered vandalism by extremist settlers in retaliation for Palestinian attacks and to protest what they perceive as the Israeli government's pro-Palestinian policies, a move that has been widely condemned in Israel.