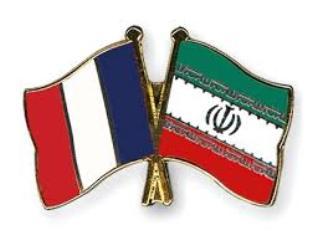 While Western sanctions are being eased upon a historic agreement with world powers over Iran's nuclear program, a significant number of French business men stepped into the country on Monday for a three-day visit. They will meet private Iranian business leaders and an Iranian-French business conference is also on the agenda. The French delegation of more than 100 potential investors, the largest European delegation to have visited the Islamic country in over 30 years, follows similar delegations from other countries and includes executives from France's biggest companies and other essential economic sectors.
The French business leaders met with Iran's President chief of staff Mohammad Nahavandian. The optimistic Nahavandin encouraged the French delegation to venture into long-term projects in. "At negotiations, look long-term, not short-term. Whoever looks long-term in Iran will be the winner," semiofficial ISNA news agency quoted him.
The sanctions badly hurt Iran's economy and greatly affected its automobile production which was brought down by 72% in 2013 compared to 2011. Peugeot, Europe's No. 2 automaker, which sold more than 450,000 cars annually in Iran before the sanctions, had its profits deeply wounded. Mahdi Aboutaleb, a senior Iranian trade official, referred to Peugeot's pulling out of the Iranian market in 2011, owing to its loss in market, as a "strategic mistake".
Iran stopped enriching Uranium to 20% and started neutralizing its stockpile of it in return for an easing of Western sanctions over its controversial nuclear program, under a six-month interim deal. The European Union and the US have eased restrictions on petrochemical products and on other goods and services. Iranian officials have also confirmed that the first installment of $550 million of the $4.2billion Iranian assets of oil revenues blocked overseas has been provided at the beginning of the month.