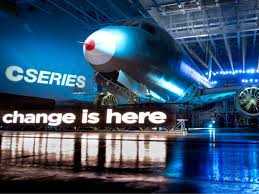 Saudi Gulf Airlines, a new carrier born of the deregulation of Saudi Arabia's aviation market, has made its intentions clear; that it is out for business. The company has started to build its fleet after ordering 16 aircrafts from Bombardier and the number could be increased to 26 in a multi-billion dollar deal. The aircrafts are expected to be delivered by the end of next year or early 2016. Saudi Gulf Airlines is planning on buying or leasing six other aircrafts while waiting on Bombardier's delivery.
The new airline sealed a $2 billion deal with Bombardier for its C Series jets which can accommodate between 130 and 160 passengers. The C Series is a narrow-body jetliner aimed at competing with the smaller planes built by aerospace giants Boeing and Airbus. Funds were gathered from the Al-Qathani group and lenders to secure the deal with Bombardier.
The airline has not been launched but its officials are working very hard to prepare for the competition in the skies of the Middle East and North Africa. According to Samer al-Magali, president of the Abdel Hadi al-Qahtani group, the airline will be launched as soon as they have their technical license from the Saudi's civil aviation authority.
Samer al-Magali added that they will be operating in Saudi Arabia and within the region without much precision. Dammam-based Saudi Gulf is expected to start operating later this year or next year, Magali told reporters at the Bahrain International Airshow, saying the $2 billion referred to the list price for the planes and options.
Saudi Gulf Airline will be second airline after Saudi Arabian Airlines, national carrier, to operate flights within the kingdom. Foreign carriers are limited to only flying in and out of Saudi.