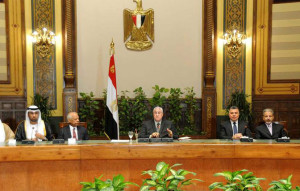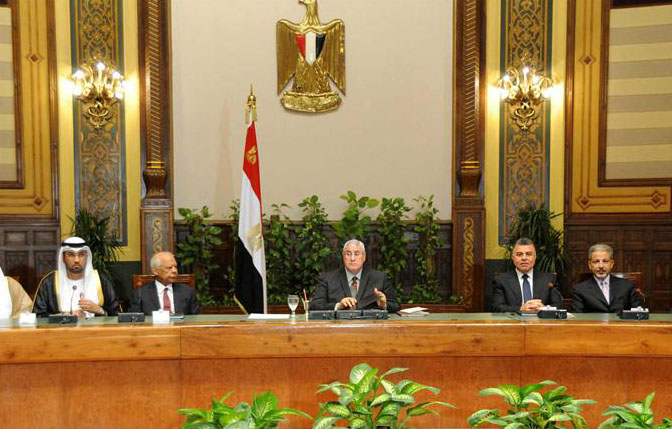 United Arab Emirates (UAE) Minister of State Dr. Sultan Bin Ahmed Sultan Al Jaber has arrived in Egypt to abreast himself with the implementation of projects linked to the $4,9billion framework agreement between the two countries. The agreement is part of UAE's effort to support the North African country's development plans and desire to improve the living conditions of its citizens. Minister Al Jaber was received upon his arrival by Interim Prime Minister Hazem El Beblawi and the Minister of International Co-operation Ziad Bahaa El Din.
Speaking about the agreement which was announced in October, Al Jaber said the UAE is keenly interested in the activities taking place in Upper Egypt. He is expected to visit a number of towns and villages in the region in order to assess the needs for the process of development. He shared his admiration of the level of development and hopes of a stable Egypt in the very near future.
Interim Prime Minister Beblawi hailed UAE's generosity towards the country. He thanked them for always coming to their aid when needed. The UAE is the Arab country which offers the biggest support to Egypt. Beblawi noted that UAE is managing its aid to Egypt in a "unique way" as UAE Government authorized Al Jaber to manage the process and established a permanent office in Cairo for this purpose.
The framework agreement will be geared towards building wheat silos, family health centres, housing units as well as two vaccine production lines to raise Egypt's self-efficiency in this vital sector to 80%.
Egypt is preparing for a constitutional referendum before heading for elections next year. Political crisis in the country has been ongoing for 3years in the country.