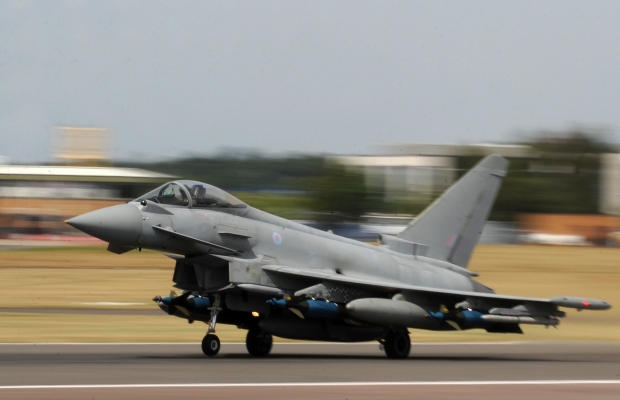 The United Kingdom has failed to sell 60 Eurofighter Typhoon jets to the United Arab Emirates. The deal worth $ 9.82 billion reached a deadlock after months of negotiations between the two sides.
Defense experts say it's a hard blow to aircraft manufacturer BAE Systems which failed earlier to sell 72 Typhoons to another oil-rich Gulf country, Saudi Arabia. The shares of European Consortium Company plummeted in the market following the BAE setbacks, forcing the manufacturer to warn on profits.
Senior BAE executives had been extremely hopeful of winning this contract that would have guaranteed around two more years work for its production and assembly facilities wherein the current Typhoon workload extends only to 2016.
Last august, BAE's Chief Executive Ian King said that winning the UAE deal could be a "major game changer" for the company and the order, along with other potential orders from Saudi, could help stretch its Typhoon production line by four years to 2022.
Some experts say the collapse of these big deals with these two Arab Gulf countries may be related to Britain's backing off from taking military action against Syria.
However, a spokesman for Number 10 denied that the UAE decision was in any way related to Britain's "no" vote on military intervention in Syria, saying it is purely " a commercial decision".
Last year November, Cameron toured the Middle-East region and was upbeat over arms sales deals. He said that the UAE, Saudi Arabia and Oman have all expressed an interest in purchasing Typhoons and, prompting hopes to secure sales of more than 100 aircraft to the region.
But all these hopes were dashed, giving France's Rafale the chance to grab at least the deal of the UAE which is looking forward to replacing its ageing French made Mirage fleet.