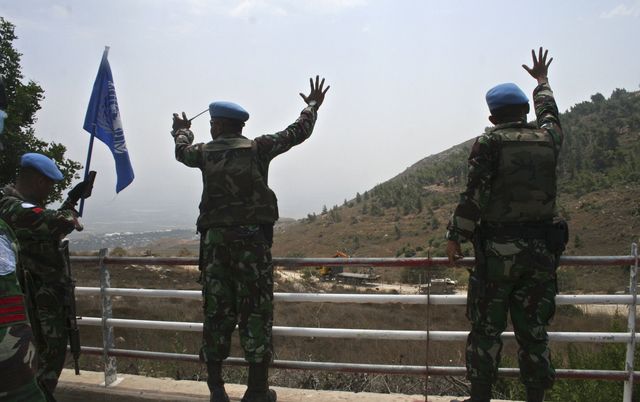 Exchange of gunfire at the border between Lebanon and Israel has left one Israeli soldier dead. The incident happened near the village of Naqoura, at around 8:30pm on Sunday night. Israel has warned that it will react to provocations while the United Nations Forces in Lebanon (UNFIL) have called for "restraint" as investigations continue. In august, the Lebanese military opened fire on Israeli soldiers when they crossed the border into Lebanon.
The Israeli military said that shots were fired at "a civilian vehicle traveling on the Israeli side" of the border by "a sniper from Lebanese Armed Forces". Lebanon's army has not commented on the incident but the Lebanese National News Agency reported that the military did open fire.
Spokesman Lieutenant Colonel Peter Lerner stressed that Israel "will not tolerate aggression" and will continue to "maintain the right to exercise self-defense against perpetrators of attacks against Israel and its civilians". There are suspicions that the sniper is being held by Israel.
Sources have stated that the shooting started from the Lebanese territory but don't know what was being shot at. There are still speculations surrounding what led to the incident. UNFIL said it is investigating the incident and is in contact with the two countries to maintain calm.
Meanwhile, UNFIL's spokesman Andrea Tenenti said they have been informed of a "serious incident along the blue line around Ras Naqoura." He added that the incident "happened on the Israeli side of the blue line"; referring to a U.N. drawn line demarcating the border between the two enemy states.
Naqoura is located at the western tip of the border region, across which Israel and Hezbollah fought a 34-day war in 2006.