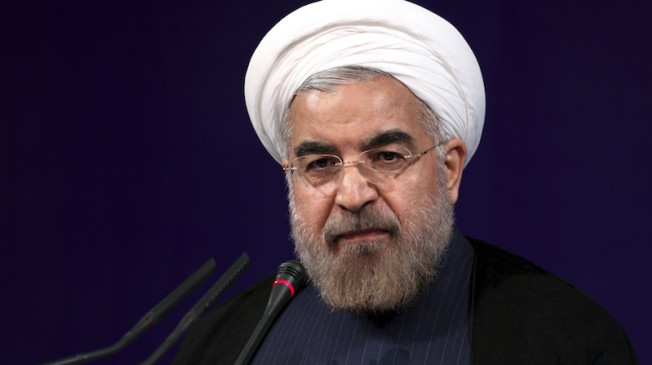 As celebrations in some quarters over the conclusion of an agreement with Iran continue, President Rouhani has reminded those against their nuclear program that they "will continue" their enrichment program and "will never stop" during his speech marking his 100 days as president. Countries forming UN's permanent Security Council members plus Germany reached an agreement with Tehran in Geneva in exchange for flexing imposed sanctions.
Rouhani was addressing the nation on state television when he claimed that they have emerged as winners in Geneva. He added that they have neutralized a rift of unilateral and multilateral sanctions against the country. He promised Iranians on twitter that the "first lock has been broken" and have "shook the foundations of the sanctions regime."
The Iranian government confirmed on Monday morning that the U.S. government had unfrozen $8 billion in assets that had been previously blocked by the Obama administration. John Kerry, said the negotiations were a "very hard bargain" but arriving at "meaningful limits" and take a step towards "guaranteeing" that Iran never acquires nuclear weapons.
Rouhani told Iranians that the "enrichment, which is one part of our nuclear right, will continue, it is continuing today and it will continue tomorrow and our enrichment will never stop and this is our red-line". He also mocked countries who were trying to discredit Iran globally by saying that their "enemies are in fact isolated". Saudi Arabia and Israel are unpleased with the agreement.
Major conditions of the deal include capping uranium enrichment to 5% for the duration of 6months. Tehran has also agreed not to advance activities at Natanz, Fordow and Arak facilities and to allow more inspections of its nuclear facilities and further increase its cooperation with the International Atomic Energy Agency.