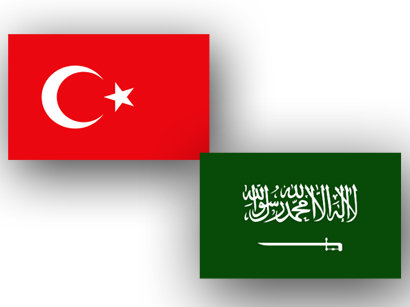 The Saudi-Turkish Business Council has renewed their intentions to increase the volume of the $ 8 million bilateral trade between them. They are hoping that by promoting the importance of the private sector and encouraging small and medium sized enterprises, they can strengthen their commercial ties. The council also dwelled on increasing their participation in exhibitions and cultural activities between them also as an opportunity. A direct maritime shipping line between the two countries is also foreseen.
Turkey is a principal regional trade partner with the Kingdom of Saudi Arabia. Their business ties were boosted in 2003 when the Foreign Relations Board of Turkey (DEİK) and Council of Saudi Chambers of Commerce and Industry decided to jointly form the Turkish-Saudi joint Business Council. Their first agreement dates back to 1974.
The council wants to take the relations to another level. It is trying to lure investors from both countries to venture into each other's economy especially Saudi investors. Bilateral trade and commercial agreements between the two countries cover a wide range of issues.
At the beginning of the month, the council discussed about launching a direct maritime shipping line between the two countries. Such a link between them is expected to reduce the cost of transportation and save more time with regards to the exchange of goods. The meeting, attended by Mazen bin Ibrahim Rajab, STBC chairman, the delegation of Council of Saudi Chambers and businessmen from both the countries, discussed a number of issues related to bilateral trade.
In order to broaden from each other's expertise, the joint business council has agreed on the sharing of experiences in small and medium sized enterprises for the benefit strengthen their potentials.