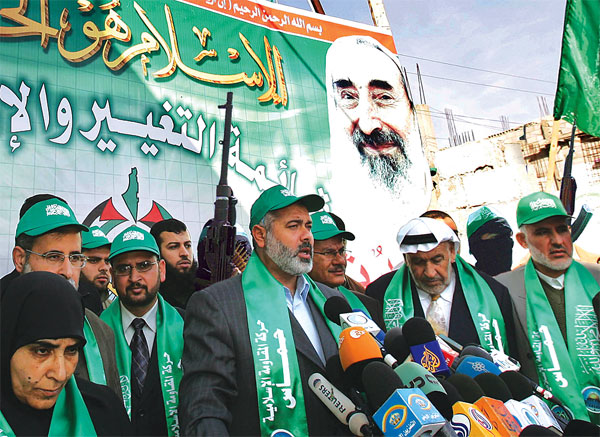 Southern Command, Chief Major General Sami Turgeman, said during a television interview that only Hamas could oversee Israel's security interests and calm in Gaza. Despite their differences, the military official acknowledged that only the presence and authority of Hamas in the area could promote calm and tranquility between them.
Hamas forced Fatah out of the Gaza Strip and has since then been exercising its authority in the area. Most of the rockets targeting Israel are fired from Gaza. However, Turgeman thinks that Hamas is the sole party which can put the attacks under control. According to him, Israel wants "calm and security in the Gaza Strip" to protect its citizens from these attacks.
Rockets are fired into Israel by fringe militant groups but Turgeman gave credit to Hamas for stopping most of them. He added that only Hamas has the ability to ensure that the peace deal between Palestinian factions and Israel remain valid. His statements mark the first time that a senior Israeli commander acclaims the authority of Hamas in Gaza publicly.
Hamas is under pressure since the closure of the Egyptian border and the destruction of tunnels used to smuggle goods. Economic pressure is being felt by the people as a consequence.
Nevertheless, Turgeman claimed that the group is "currently the sovereign power in the territory" which "has the means and the know-how" to continue safeguarding Israel's interest in the area despite their existing enmity. He is quoted saying: "I see no alternative to control being exercised by Hamas."
Last year in November, Hamas and Israel fought an eight day conflict which left many dead especially on the Palestinian side. Hamas has been accusing Fatah of betraying the Palestinian dream when it accepted to hold talks with Israel.