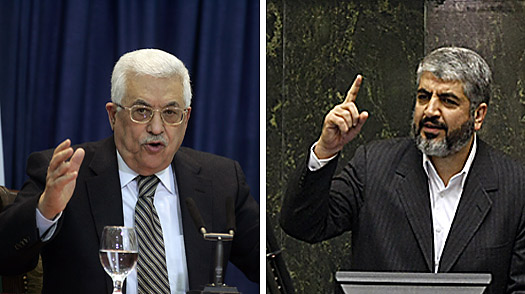 Fatah and Hamas have entered into a word of words as each side tries to blame the other for the hardships of the Palestinians. Egypt has decided to close its Rafah Crossing Point and Fatah is accusing Hamas for being responsible due to the insidious broadcasts on its satellite channels. Hamas has denied interfering in Egypt's politics and has branded Fatah as liars and detractors of the Palestinian cause.
Fatah believes that some messages aired on Hamas Al-Quds and Al-Aqsa channels are "a blatant interference in Egyptian affairs and bias towards one of the internal players in Egypt, the Muslim Brotherhood." It has asked Musa Abu Marzuq, Hamas political bureau leader residing in Cairo, to urge his group to put an end to the provocation of "the Egyptian people and their national army."
Egypt's military has destroyed smuggling tunnels in the past fortnight as part of its national security concerns and operations targeting militants in the Sinai. The action has led to shortages basic necessities in Gaza controlled by Hamas. Director General Hatem Eweda of Gaza's Ministry of National Economy claimed that 60% of the territory's daily commerce has been affected.
Hamas didn't take Fatah's allegations lightly. Its leader, Mushir Al-Masry, said Fatah was distracting attention from its peace talks in contradiction with the Palestinian cause with Israel. He added that he is "hosted by the Egyptian leadership" and "in contact" with their security officials. Al-Masry equaled Egypt's security to Palestine's after stating that "Fatah is lying."
Rafah serves as Gaza's access to the world but passage restrictions have been tightened since Morsi's ousting. Hamas is claiming that more than 5,000 students and patients are being delayed by the border restrictions. Only 250 Palestinians are allowed entry per day.