Morocco Advocates Comprehensive, Humanist Handling of Migration Issues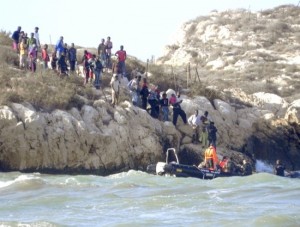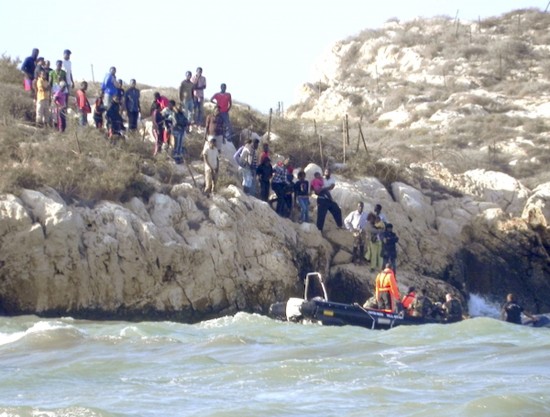 The King of Morocco has called on Monday for a comprehensive and humanist handling of migration-related issues, which are a source of lconcern and sometimes polemics in the North African country.
The call was launched after King Mohammed VI received a report from the National Human Rights Council (CNDH) on the situation of migrants and refugees in Morocco, a country which has always been a land of both emigration and immigration, given its close ties with Sub-Saharan countries and its proximity to Europe.
"The King took note of the relevant recommendations made by the CNDH and reiterated conviction that the migration problematic, source of legitimate concerns and sometimes of controversies, should be addressed in a comprehensive and humanist manner, in keeping with international law and within the framework of renovated multilateral cooperation," said the Royal palace in a communiqué.
Recent reports from NGOs and also the murder of a Senegalese citizen last month in Rabat stirred debate over rising violence against sub-Saharan migrants in Morocco.
Morocco which was formerly taken by sub-Saharan migrants as a mere transit country on their road to Europe has become over time a host country for thousands of migrants. According to associations, there are currently some 20,000 illegal migrants in Morocco.
The CNDH report on the situation of migrants and refugees explains the national and international legal framework regulating the stay of foreigners in Morocco, and recalls the Constitution provisions guaranteeing the principle of non-discrimination, the right of asylum and the equality of rights between nationals and foreigners.
However, despite the Constitution and the laws, foreigners from sub-Saharan Africa reportedly suffer from discrimination and even racism and more than once, Morocco has been criticized for the way it handles the issue of illegal migration on its soil.
The CNDH report, which analyses ongoing mutations related to migrants and refugees, makes a number of recommendations to protect migrants' rights. It calls, inter alia, for implementing a genuine public policy, based on international cooperation and involving the civil society, to protect migrants' rights.
The document urges the government, civil society activists and partner countries, mainly European countries and the European Union, to take note of the new realities related to this issue and to join efforts to develop and implement this public policy that must cover four major fields: the situation of refugees and asylum seekers; illegal foreigners; the fight against trafficking in persons; and aliens legally settled in Morocco.
The CNDH also recommends adopting a policy of integration of the refugees and their families in terms of housing, health, schooling, training, employment and family reunion. It insists however that an ambitious international cooperation is vital to implement such policy which is economically costly.
Awaiting the adoption of the necessary legal implements, the CNDH urges the government to upgrade cooperation and partnership with the High Commissioner for Refugees.
Relatedly, sources close to decision making circles reported that Morocco is about to draft an anti-racism bill to fight any acts of discrimination or racism against aliens.
If the bill is actually endorsed, Morocco will be pioneer in the Maghreb in enacting anti- racism laws. In point of fact, the King's firm response to the CNDH report leads to believe that firm actions will be made to protect migrants and refugees living or crossing the country.
Short URL: https://me-confidential.com/?p=7472
Posted by
Peter Mulvany
on Sep 10 2013. Filed under
Headlines
,
World News
. You can follow any responses to this entry through the
RSS 2.0
. Both comments and pings are currently closed.