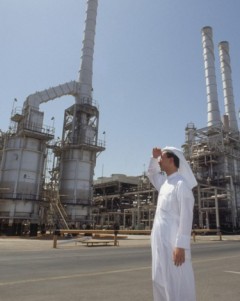 The kingdom of Saudi Arabia has crushed its records in efforts to fill in the void left by the Libyan oil due to the ongoing strikes in several ports. Although the type of oil from Libya varies from Saudi Arabia, authorities are mixing it with light oil in a bid to liken it with the light African oil. Saudi's role in the market is expected to continue until Libya achieves its level of production and supply of the global market.
Sadad al-Husseini a Dhahran, Saudi Arabia-based analyst and a former executive of Saudi Arabian Oil Co (Saudi Aramco) said that the demonstrations in Libya have led to the "loss of a huge amount" of their oil in the past few months. He pointed out that the lost must be replaced "either directly or indirectly."
Saudi Arabia's replacement role has pushed it to produce 10,19milion of barrels per day in August, the highest level in more than 32 years according to the US Energy Information Administration. It has been replacing the Libyan supply since July and it is expected to continue in July.
Kamel al-Harami, an independent oil analyst based in Kuwait, said the absence of Libya can only be filled by Saudi Arabia. Libya is yet to find a solution to put an end to the demonstrations or meet their demands.
Sadad al-Husseini said the buyers who are used to using the Libyan oil will either have to process Saudi heavy and sour grades or mix heavy and light oil. The situation has led to the presence of more heavy crude Saudi Arabian oil in the market.
The standoff in Libya will heavily affect the coffers of the state because the budget relies heavily on the income generated from oil.