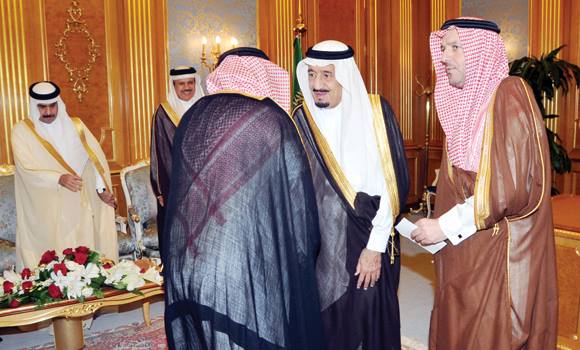 The promotion of fair competition has taken a new turn in Saudi Arabia after the Council of Ministers gave a positive nod to the new law. In the same vein, the organization tasked with overseeing competitive fairness has been renamed and its members have been reshuffled, while its structure was also reviewed to easily adapt it to the exigencies of today's business environment.
During the session chaired by Crown Prince Salman, Deputy Premier and Minister of Defense, the cabinet decided to change the body responsible for the practice of fair competition to "The Competition Council." The council will be upholding the dictates of the newly endorsed law by the Council of Ministers. The law is aimed promoting a fair competition between business stakeholders.
A released statement by the cabinet underlined that the new council "will control and supervise competition… adopt draft plans, policies and regulations regarding competition according to the applied statutory procedures." The release failed to clarify what it meant by "a number of tasks and functions" will also be under the Competition Council's responsibility.
The council will be composed of the ministries of Finance, the Ministry of Economy and Planning, the Ministry of Commerce and Industry and will be presided over by the latter. Saudi Arabia's General Investment Authority and four other experts are also part of the council.
The Competition Council enjoys an administrative and financial autonomy to carry out its duties. It will be observing the market to detect any irregularities and will oblige people to abide by the rules. It can approve investigations into suspicious claims and acts. To ensure its effectiveness, the council can set up branches in any region within the kingdom if it deems it necessary to attain its goals.