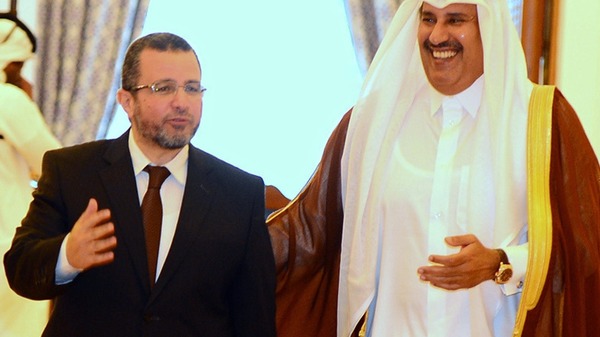 Qatar is losing its position as a key regional player in the region to the Kingdom of Saudi Arabia, after recent diplomatic policies started to backfire. The Gulf state has been instrumental in supporting the Islamist political parties after the Arab spring and the Syrian opposition, but new developments have shifted the balance in favor of Saudi Arabia.
Qatar was a key supporter of President Morsi, who has been removed from power. Saudi Arabia took the opportunity to quickly congratulate the new president hours after he was nominated, thereby overshadowing Qatar's strong influence. Kuwaiti political analyst Ayed al-Manna said Qatar "overstepped its limits by openly backing the Muslim Brotherhood in Egypt, Syria, and other Arab Spring states."
The reduction of Qatar's influence coincides with the abdication of Emir Sheikh Hamad bin Khalifa al-Thani to his son Tamim. Jonathan Eyal, head of international relations at Britain's Royal United Services Institute, said Qatar's diplomacy in the Middle East "lies in ruins" and "failed to produce dividends in Libya, backfired in Syria and has now collapsed in Egypt." The government is trying to pull back from affected countries to limit consequences. Saudi Arabia is taking advantage of the situation to impose itself once more as the diplomatic and influential force of the region. Although the two countries are not at loggerheads, the relations between them have always been tense.
They both have different diplomatic strategies. Qatar is known for supporting political parties linked to the Muslim Brotherhood, while Saudi Arabia privileges Salafist groups focusing more on implementing Shariah Islamic law on daily life matters. Abdel Aziz al-Sagr, head of the Gulf Research Centre, said Riyadh "wants to ensure stability in Arab Spring countries, regardless of its ideological interests".