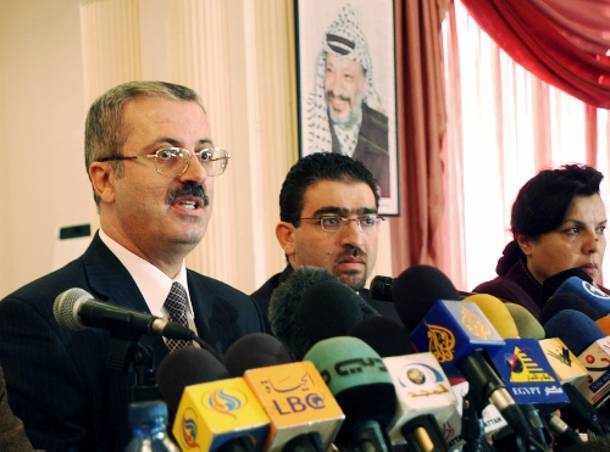 Rami Hamdallah, the head of al-Najah University in the West Bank city of Nablus, has been nominated by President Mahmoud Abbas as the new prime minster and has been tasked to form a new government. Hamdallah also served as the head of the electoral commission and once headed Palestine's Stock Exchange.
Rami Hamdallah has accepted the offer and he has assured that he will be forming his government in the "coming days." It seems as if he has theoretically set up his government as he told reporters that "most ministers of the outgoing government will stay and I will bring in a new finance minister." He has up to three weeks to form his government according to the dictates of the law, which can be extended to a fortnight if there is a stalemate.
Mr. Hamdallah will be replacing caretaker Prime Minister Salam Fayyad whose term has officially come to an end on Sunday. The outgoing Prime Minister resigned in April. His tenure was marked with heated debates between him and President Abbas. He is known to be a political independent. During the same month after his resignation, President Abbas announced that consultations had started to form a unity government under his own leadership, in accordance with a long-delayed reconciliation deal between his Fatah faction and the rival movement Hamas.
The incoming Prime Minister is a member of the President's Fatah party. He has a doctorate in applied linguistics from Britain's Lancaster University and was born in Anabta, near Tulkarem in the northern West Bank. Hamdallah is 54 years old and does not have any previous experience in a political role despite the tense political arena surrounding Palestine. His prime Minister role will be his first step in the political arena.