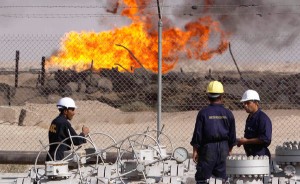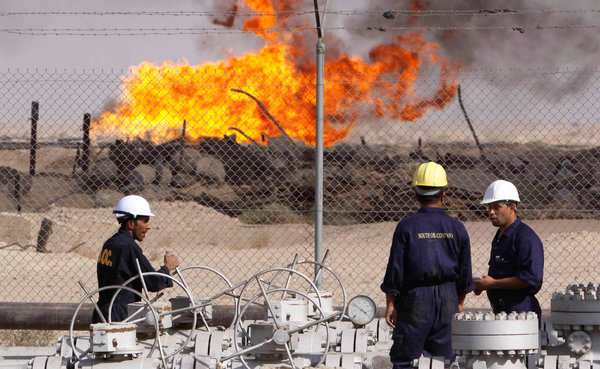 Iraq has begun talks with foreign energy firms on reducing its long-term oil production ambitions, due to the slumping global crude demand forecasts. It is now planning to spread output over a longer period of time. The talks include all the oil field contracts awarded in 2009 up to date according to the deputy prime minister, Hussein al-Shahristani.
The government relies on oil revenues and it produces around 3,5 million barrels per day. There were plans to increase production to 12 million in 2017 but the ongoing negotiations could mean that the projects set aside to accompany this plan could be shelved. Some fields will not be affected by the revision but Shahristani declined to name them. The price of a barrel has fallen to $92 but deputy prime Minister Hussein al-Shahristani wishes that the prices remains above $90 because the national budget was made base on that price. Moreover, the Iraqi government needs between 5-6 million barrels per day to meet its needs.
According to him, some of the firms "have already agreed and finalized" their proposals and they "have revised the production plan for all the fields." They are still in negotiations with the remaining firms. He added that it is pointless to invest heavily in developing fields to increase production because "there doesn't seem to be great demand in the coming few years."
Companies in Iraq pay on a per barrel basis and the government thinks that there is no need to produce more than what could be consumed by the market.
The country is almost entirely dependent on oil sales for its income, and currently exports about 2.6 million barrels per day. It is hoping to increase sales sharply to reconstruct the country's battered infrastructure and conflict-battered economy.