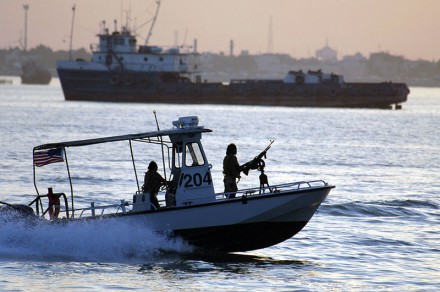 Hamad Al Amer, Undersecretary for Regional Affairs of the Gulf Cooperation Council (GCC) has described the statements made by Iran's Deputy Foreign Minister for Arab and African Affairs Hussain Amir-Abdollahian as "irresponsible" and in contradiction with the principles of the United Nations, international law and the Organization of Islamic Cooperation. Bahrain on the other hand said it was a "blatant" interference with its sovereignty and uncalled for behavior in their diplomatic ties.
The reactions were provoked by Hussain Amir-Abdollahian request for Bahrain to apologize for the "improper act" that it has done after security personnel conducted a search in Ayatollah Issa Qassim's house; a leading religious scholar in Duraz. The Iranian deputy minister said if Bahrain doesn't apologize, it "should expect an unexpected reaction" without developing any further.
Bahrain's main opposition party, Al-Wefaq claimed in a statement that "dozens of armed troops, accompanied by masked civilian forces, stormed the home of Ayatollah Issa Qassim at dawn on Friday… damaging property and terrorizing women and children." Qassim was not at home when the search was conducted. The police described it as a routine search which didn't have a specific house or person as a target.
Bahrain's population has Shiites as a majority but they are ruled by the Sunni minority. Hamad Al-Amer said Iran's top brass is obsessed with Bahrain. He said Iran should work towards creating an environment based on mutual respect and national sovereignty.
The Iranian deputy minister's remarks also received similar strong condemnations from the parliament and the Shura Council as they both insisted that Bahrain's security and stability will not be compromised under any circumstances. They are also warming up for a diplomatic campaign against what they consider to be Iran's continuous interference in their national affairs.