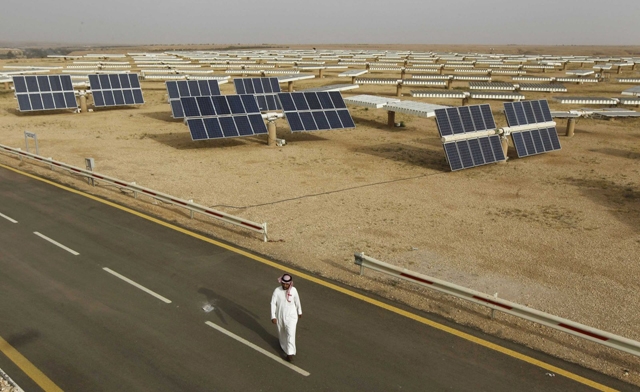 The Kingdom of Saudi Arabia has partnered with the U.S. Department of Energy's National Renewable Energy Laboratory (NREL), to boosts its potentials in the renewable energy sector with plans to further increase the energy it generates from the sector.
More than 50 monitoring stations will be installed and supported through the partnership which also includes Batelle; a research and development firm. These monitoring stations will evaluate the solar resource and determine the best locations to set solar farms and their size. Saudi Arabia wants to generate 54GW of renewable energy as part of its plans to reduce its dependency on hydrocarbons by 2032 but a variable climate, sandstorms and occasional snowstorm remain to be challenges.
Stephen Wilcox, a senior engineer at the NREL said Saudi Arabia "is tapping" into their know-how in order "to make the best decisions" on where the monitoring stations and solar power plants can be located. Three stations have previously been installed during a similar training exercise. Senior engineer Wilcox said it is important to "know precisely what the solar resource is so the financial stakeholders can know exactly what kind of return to expect," because it could leads to investors getting closer to the analysis they have made with regards to a project.
The 50 monitoring stations to be installed will be heterogeneous. Some will be specialized in research quality and will be equipped with materials used by the NREL. Others will be self-sufficient stations powered by photovoltaic and located in deserts. The remainder will be in the remote hinterland of the country and will be instrumental in measuring a subset of the factors the larger stations measure.
The project is considered an "absolute necessity" for the kingdom and Economists believe that it can strengthen its economy.