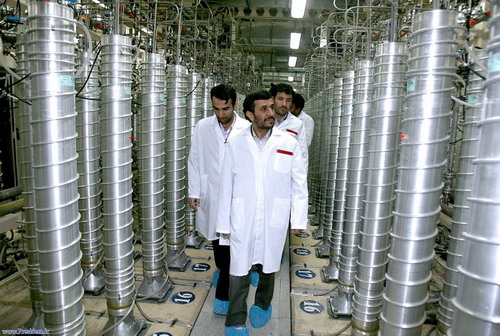 Iran's ambassador to the International Atomic Energy Agency supervision (IAEA) has opened the country's doors to the European countries and the United States for a "long-term strategic cooperation" rather than trying to put a stop to the nuclear program of one of its "most reliable, strong and stable partner in the region." He lambasted the "hostile policies" towards Iran and added that dual trick of "sanctions-and-talks policies are doomed for failure."
Ambassador Ali Asghar Soltanieh said sanctions have proven their limits. He urged the western countries to "change gear from confrontation to cooperation" during talks. His invitation was made at a meeting in Geneva, a day after USA's chief delegate to the Nuclear Proliferation Treaty (NPT), criticized Iran of undermining the credibility of the NPT. Tehran is heavily criticized for refusing to cooperate fully with the United Nations inspectors on its "peaceful" nuclear program.
The Iranian ambassador declared that they are still determined to pursue "all legal areas of nuclear technology, including fuel cycle and enrichment technology, exclusively for peaceful purposes" under the IAEA supervision. The agency will be meeting in May to discuss the recommencement of its investigations. Regional countries have raised concern about Iran's ambitions and Israel has not ruled out a military attack. The latter is considered to be the only nuclear state in the region but it has never affirmed or denied such claims.
Iran seems to be regretting its adhesion to the NPT because Ambassador Soltanieh lamented that "Iran is paying a heavy price for its membership and full commitment to the NPT while others outside the treaty are exempted" thereby making reference to Israel, a non-member state. He also accused the USA and Canada of being major contributors to Israel's nuclear program.