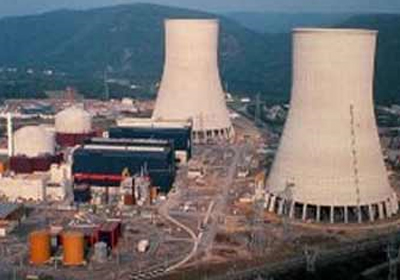 Egypt has decided to begin work on its nuclear ambitions as soon as possible, as it awaits the arrival of the Russians to help in the implementation plans on the nuclear power station, located near the Mediterranean coast at Dabaa; the country's first nuclear power station. An experimental reactor will also be developed at Anshas. The program is expected to ease Egypt's energy demands.
The Egyptian atomic energy program was suspended shortly after the 1986 Chernobyl disaster that sent shock waves around the globe. Plans were made by the Mubarak led-government to revive it by the end of 2010 and biddings were opened, but the Egyptian revolution halted the process. Trade and Industry Minister Hatem Saleh said that the government will be reactivating the program with their Russian counterparts following President Morsy's visit to Kremlin last week.
According to the minister, the two presidents have "agreed that the Russians will help us in conducting studies at the Dabaa nuclear station and to develop the experimental reactor in Anshas." A delegation is expected to arrive "as soon as possible" to begin work on the plans of building a 4 GWt of nuclear power facilities by 2025. Last week, Russia's Energy Minister Alexander Novak, told reporters that they have received a proposal from Egypt to participate in the construction of a nuclear plant and in the development of uranium deposits.
Atomic energy is considered to be reliable but its waste is very hazardous. Building a nuclear plant takes a long period of time and when accidents occur, radiation producing particles can easily cover a wide area and be a menace to human health.