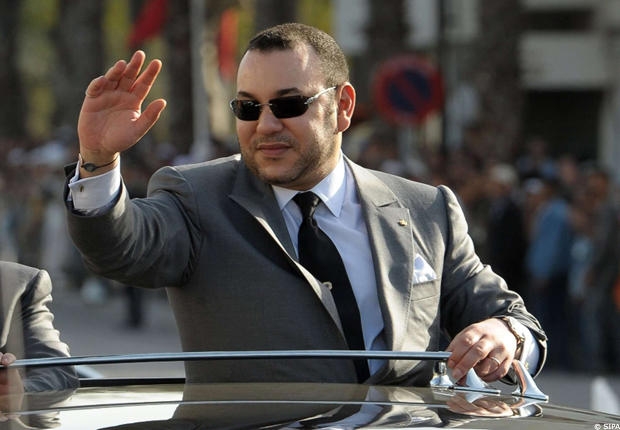 Morocco's time immemorial relations with the rest of African countries are poised to make another stride this week as king Mohammed starts on Friday a continental tour that will successively lead him to Senegal, Ivory Coast and Gabon.
This is not the king's first tour in the continent. Since he came to power in 1999, Mohammed VI had visited several African countries, several times and shown a constant, keen interest in bolstering his country's relations and cooperation with other African countries, part of a genuine south-south cooperation. He had thus visited Gabon, Senegal, Equatorial Guinea, Niger, Congo, DRC (Democratic republic of Congo)…, and laid the foundation stone for a renewed African policy.
Although co-founder Morocco is no longer member of the African Union, its relations with all other African states have never been impaired by its withdrawal from the pan African organization. On the contrary, these relations have never been so strong.
Official visits are frequently exchanged, consultations are regularly held and economic cooperation is constantly growing. Between 2000 and 2010, for example, trade relations between Morocco and Senegal increased by over 400 percent.
The king's current tour evidences again, if need be, Morocco's resolve to sustain an Africa-oriented policy and an unfailing solidarity that was shown when Morocco committed itself to help African countries gain their independence, build up their unity and promote their development.
As time went by, Morocco worked to raise its relations with African countries to a genuine partnership and to give a new impetus to south-south cooperation through the signing of so many cooperation agreements covering the economic, technical, social, cultural, educational, and human sectors.
Also, whenever an African country was facing up a natural catastrophy, plague or famine, Morocco was always among the first to go to the rescue, sending emergency relief and medical and humanitarian staff. It does not hesitate to build field hospitals to provide Medicare to the populations in need, as it did in Niger few years ago.
Morocco is also champion in technology and know-how transfer especially in the fields of water management, irrigation, IT, town planning, basic infrastructure management, and others.
The Moroccan private sector is also a key party to the efforts seeking to bolster cooperation with the rest of Africa. Many Moroccan economic operators have thus materialized on the ground, in Mauritania, Senegal, Mali, Burkina Faso, Gabon, Côte d'Ivoire…,South-South cooperation in a variety of sectors, including telecommunications, banks and insurance, air transport, construction and public works.
Morocco's relations with Africa have also a not less important dimension, the religious dimension. The North African Kingdom had actually played a prominent role in disseminating Islam in the rest of the continent and had since that time maintained closed spiritual relations with African populations and confraternities, like the Tijani Confraternity which has an influential grassroot, mainly in Senegal. Morocco built many mosques and other religious monuments in several countries, including Mauritania, Senegal and Cote d'Ivoire.
However, if talks are surely going to focus on the multi-faceted cooperation between Morocco and these countries, the current juncture in the region will not shield other so important issues such as struggle against terrorism in the Sahel-Sahara region where Al Qaeda affiliated groups have already tried to destabilize Mali.
Morocco which has clearly expressed its solidarity with the people of Mali since the outbreak of the crisis, and its backing to the political and diplomatic efforts seeking to restore this country's unity, sovereignty and peace, believes that the war in Mali can also be decisive in the fight against terrorism and other separatist and extremist movements that try to destabilize and control the entire Sahel-Sahara zone.
Long before the first signs of the global economic crisis and the emergence of Africa as a resilient continent, Morocco was already investing efforts in a continent that was deemed as the poorest continent in the world but which is now viewed as the most promising economy on earth. And with this new tour, the King of Morocco is carrying on his offensive for the continent's peace, development and prosperity and anchoring multi-faceted south-south cooperation.