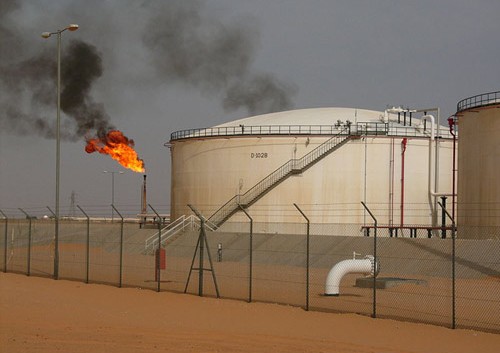 Libya will be issuing its 5th energy concession by in the fourth quarter of 2013 after a "strong demand" and the need to finance the post-war projects. Oil Minister Abdelbari al-Arussi said they are also engaged in discussions with OPEC to increase its production quota to 1,7million from 1,5million. He also outlined several oil related infrastructural projects.
Libya still has "large surfaces which have not yet been explored, both on land and at sea," according to the minister. Al-Arussi said that the government needs "some time to study the details" before making the oil exploration offers.
Libya is heavily dependent on revenues derived from hydrocarbons. They provide more than 80% of the country's Gross National Product and almost 97% of its exports. Production was quasi existent during the uprising but the minister in a bid to assure investors said that Libya is "a promising… and secure country" now.
The government needs more funds to finance its projects as the oil industry has almost recovered and produces around 1,6million bpd. Minister al-Arussi said they are focusing on maintaining the current production "through regular maintenance and developing oilfields, and then security;" the latter has been area of concerned in the region especially in Libya and Algeria.
The minister revealed that the country is planning on increasing its oil refining capacity and develop petrochemical industries in order to reduce Libya's 70% of fuel importation.
A new company to be based in Benghazi has been created. It will be in charge of refinery projects, the development of petrochemical industries, and the modernization of the Zawiyah refinery and the expansion of Tobruk and Sarrir refineries. Sabha will have a new refinery to meet south's fuel demand and the oil port of Ras lanuf will also an industrial zone.