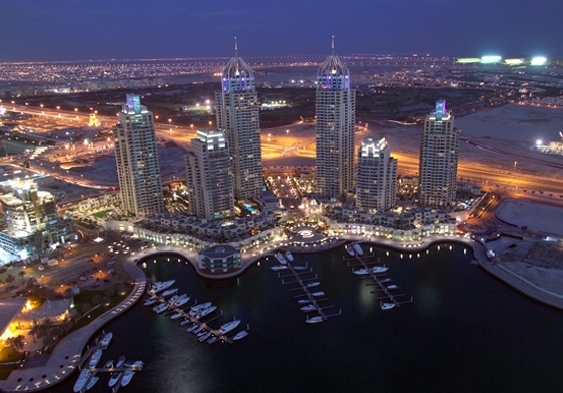 In an effort to encourage Emiratis and tourists passing by Dubai to stop using their cars and instead use more environment friendly pedal power Dubai is launching a new incentive to get around the country.
By establishing bicycles rental service in areas such as Downtown Dubai and Dubai Marina this operation led by the German firm NextBike wishes to "encourage more people to use bicycles" in the UAE. With more than 100 bicycles available 500 people have already sign up to start using it as soon as possible.
With prices going from Dh 15 for 30 minutes up to Dh80 for 24 hours this service is found to be accessible for all of those that are interested. Since the bikes are just stationed waiting for their user the easiest way to sign up is through internet which allows the user to have a special identity code number that allows them to unlock the bicycle they want to use. In addition apps available on Iphones and Androids give information about the nearest bike station and even routes on how to get there.  These bikes have all the necessities that make them perfect for tourist use as well: large baskets placed in front allow them to go shopping easily. It is even possible to pick one bike in a city and just deposit it in another station even if it is in another city.
his service that is very efficient in many European countries such as Germany, Austria and New Zealand is expected to be a hit in Dubai where most tourists wish to walk less in the hash heat conditions. However some skeptics believe that Dubai should first become more "cycle friendly" in order for the service to work properly.