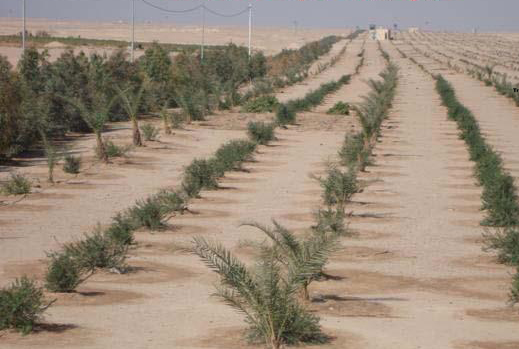 In the Faj Atan's region according to the General Authority of Environment Protection (GAEP) exists many historical trees that have historical value. However while construction of an electrical sub-station; it has been notified that some of these trees have been uprooted. Following which the capital secretariat took the decision to cease the project until a full investigation is done on the subject. This kind of interaction between the two Ministries is not the first of its kind.
For some time now a feud has been growing between the Ministry of Electricy and the GAEP over this particular area. While Anwar Al-Himairi who is the deputy head of the GAEP believes that a committee that has been formed to study the matter will show how the project will have great damages in the environment the Ministry of Electricity denies this fact and wish to pursue as soon as possible since it was initially already approved by the capital secretariat.
He also added that the area is ideal to "generate electricity" without hurting the environment which he described as abandoned anyway before their coming. By providing "photographic evidence" and by allowing field visits to the concerned committee they wish to resume the construction of the electricity supply that will be needed if the secretariat manages to create the 20 power stations in the capital in coming months.
But the Environmental Media and Development Center clearly asked the establishment of the project in another area since Faj Atan is one of the only green belts that have not been distorted by urbanization. There representative even suggested that more power should be given to GAEP in order to protect green areas and that more legislation should be created in this direction.