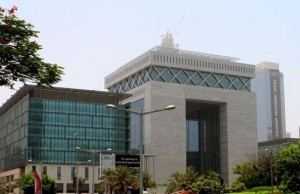 Al Jazeera Finance (AJF) is actually the most ancient and biggest consumer finance company in Qatar. Its main activity is to create consumer financing opportunities in Qatar by trying to improve the access to finance for retail customers.
That is why they finance individuals to acquire cars, as well as getting them a mortgage to be home owners. In addition AJF also concentrates in  retail and corporate financing by mainly helping small-to-medium-enterprises  when they need support to expand their business or when they need financial assistance. After a long time of discussion and negotiation AJF finally decided to sign a $95m (QR345.8m) 3-year dual currency Murabaha facility with a syndicate of banks from the GCC.
This agreement was mainly arranged by Ahli United Bank, the First Gulf Bank UAE and QInvest that played the role of Lead Arrangers. AJF was founded by Qatar Islamic Bank and Ministry of Endowment and Islamic Affairs which are actually the main shareholders and that decided to back up this deal with other shareholders like Qatar National Bank and Qatar Insurance Company. According to Amer Al Jabri, Chief Executive Officer of AJF this transaction will allow the diversification of the company's funding sources which will allow in the future the establishment of strong relationships with more banks.
During the signing ceremony he added that the agreement is the sign that important banks do trust and are confident about the GCC financial markets in Qatar. Afterwards, Tamim Hamad Al Kawari, Chief Executive Officer of QInvest that is advising AJF said that they "were pleased with the partnerships that have been formed" and that they believe that is going to be a successful transaction that will allow all parties to largely benefit from it.