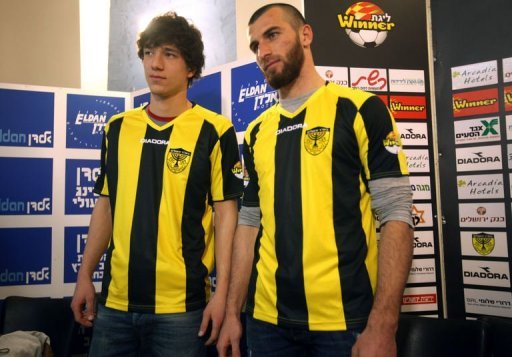 A few weeks ago an Israeli football club named Beitar decided to make a historic decision. Two Muslim Chechen players called Gabriel Kadiev and Zaur Sadayev were signed in this club that had never signed any Arabs before. This fact used to be a source of prime to some of its racist supporters which during football tournaments don't even hesitate chanting "Death to Arabs".
These fans don't even hesitate to verbally abuse them and even spit at them at times. Kadiev and Zaur were even forced to be under police and private security guard protection at all times. The acts of racism have been growing every day and these fans are now suspected of having committed a new crime:  the office where the Jerusalem football club was housed was burnt down, and Police say there is evidence that suggests this attack to be deliberate and that the fire was started by a burning material that was pushed through a high window facing outside the grounds.
Their spokesman Micky Rosenfeld made a statement saying "We're looking into possible connections with recent decisions by the management." The fans have been trying to pressure the owner of Beitar, Arcadia Gaydamak, to fire the two players but he has refused up till now to bow to the pressure. He also condemns the hardcore fans' behaviour as well as many officials. For instance Prime Minister Binyamin Netanyahu made a statement about the apparent arson attack by qualifying it as "shameful." In addition former prime minister Ehud Olmert who has been a Beitar fan for more than 40 year decided not to attend matches any longer because of this behavior that shocked the whole country. They all hope now that this crime will be severely punished by the law.