UAE: Vanish of Djinn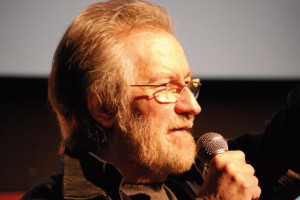 In 2010, Djinn the first horror film of the United Arab Emirates was screened in Cannes. It was accompanied by an immense publicity that was sponsored by the government. Then a year ago, in December 2011, a test screening was held in London's Arab quarter in front of an audience of 300 people. After that no news of Djinn was heard in the movie industry.. Expected to appear at the Dubai Film Festival, it disappointed many by not having the awaited red-carpet premiere. Then release dates were set on spring and summer but still Djinn seemed to have vanished. Many critic websites and personalities that worked in the movie shared possible explanation for this disappearance. The first reason that was suggested was that a member of the royal family did not appreciate the portrayal of the country that was shown through the movie. This allegation rose up once again the suspicion that the Emirati industry is tightly controlled from above. However Michael Garin, the CEO of Image Nation Abu Dhabi, the government-backed company who is behind the movie, that politics didn't interfere in any way. The delay is caused according to him by the fact that they have to fulfill the requirements of the Director's Guild of America since the company persuading Texas Chainsaw Massacre Director Tobe Hooper to be the mastermind behind the creation.
Another source which also contributed in the making of Djinn tried to explain the situation by implying that a horror movie project in an Arab country won't be understood by the people who won't appreciate it. Once again Garin says that Emiratis are "thrilled" at the prospect. Finally, there are those that sensed a certain embarrassment from the producers of having an American director when priority should be given to Emirati citizens.
Short URL: https://me-confidential.com/?p=6286