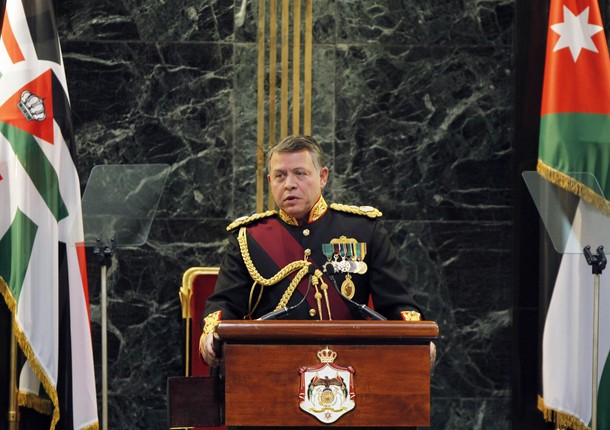 King Abdullah II has called for new elections on the eve of a planned opposition demonstration demanding reforms. The king's royal decree is considered as an anticipation to the rally baptized by the Muslim Brotherhood as "Friday to Rescue the Nation" which the deputy head of the Muslim Brotherhood, Zaki Bani Rusheid, said was needed because they have been talking "about a new phase after 20 months of continued popular protests and unwillingness to listen to our demands for reform."
Islamic Action Front, Muslim brotherhood's political wing, has earlier on in July said that it will boycott elections and wants the king's power to be reduced before it takes part. In Jordan, the prime minister is not elected but appointed by the king but he has recently accepted that a new parliament would elect a prime minister early next year.
Jordanians have been demanding for a say in the way the country is governed but demonstrations have been more peaceful than elsewhere in the region. Demonstrators claim that reforms are going at a snail's pace and want them to be implemented swiftly especially the fight against corruption. The peaceful ending of demonstrations has made the king to add some feather's to his heart because according to him, small-scale protests have not built up popular momentum due to his serious approach about reforms. The king has dissolved parliaments and sacked prime ministers before in order to show that he is responsive to public dissatisfaction.
Economic problems, long-standing corruption, new internet restrictions and the conflict in neighboring Syria have fuelled calls for change. Jordan's constitution stipulates that the cabinet must resign within a week of the parliament's dissolution.