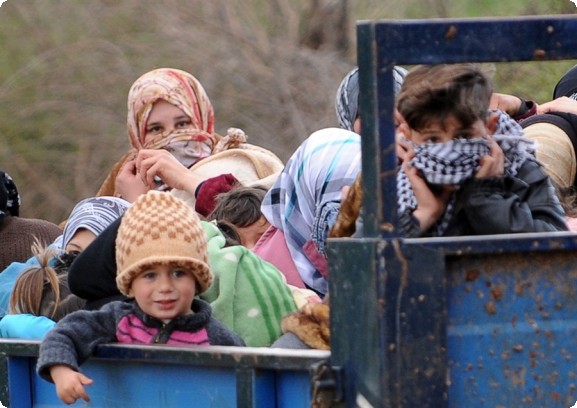 Alarmed by the worsening humanitarian situation of hundreds of thousands of displaced Syrians and by their increasing numbers, the United Nations refugee agency and its humanitarian aid partners on Thursday requested an additional $295 million to help fund the refugees' assistance operations.
The UN, which had earlier requested $193.2 million, has so far received $141.5 million from donors for the inter-agency Regional Response Plan for Syrian Refugees.
The number of refugees fleeing Syria is constantly increasing as two to three thousand refugees are crossing into neighboring countries every day, and could reach 700,000 by the end of the year, the UN refugee agency said.
This number is almost four times the agency's previous forecast.
The Syrians fleeing 18 months of conflict in Syria have taken refuge in neighboring countries, mainly Jordan, Iraq, Lebanon and Turkey. Few thousands have reached other parts of north Africa, mainly Egypt, Algeria and Morocco while other refugees are turning up in southern Europe, including Cyprus and Greece.
Humanitarian agencies have scaled-up assistance in response to the increase in numbers and needs of refugees, with an increasing sense of urgency as winter approaches.
According to the UN refugee agency, women and children make up 75 per cent of the refugee population.
In New York, Arabic translators at the United Nations headquarters were so moved by what they were reading and hearing about the dire situation of the Syrian refugees that they decided to launch a fund raising campaign to help alleviate the refugees' suffering.
In just three days, they raised US$12,700 that they handed over to director of UNHCR's liaison office in New York who hailed the move as a real achievement.
The Arabic Translation Service at the UN comprises some 60 translators from Burkina Faso, Egypt, Lebanon, Libya, Morocco, Palestine, Senegal, the Sudan, Syria, Tunisia and the United States.