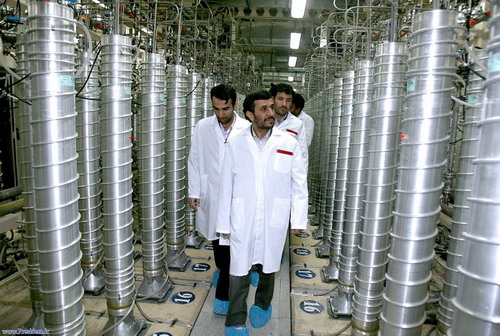 A Middle East free of nuclear weapons conference to be held in Finland will not be attended by Israel according to the head of Israel's Atomic Energy Commission (IAEC) even though a Finnish delegation was in the country to lure them to the rendezvous.
Although it's a member of the IAEA, Israel isn't a signatory to the nuclear Non-Proliferation Treaty as many believe that it is the only undeclared nuclear power in the region.
During the week, Shaul Horev of the IAEC has warned that the situation in the region isn't "conducive" for the attainment of a nuclear weapons-free zone because of the relations between countries. He elaborated by saying that "such a process can only be launched when peaceful relations exist for a reasonable period of time in the region" which is now experiencing a "volatile and hostile" atmosphere.
He also applauded Israel's efforts in supporting "the peaceful use of nuclear energy in the Middle East, as long as states fully honor their international non-proliferation obligations" as they offer help to their neighbors in the domain; Jordan for example.
Reasons behind Israel snubbing the conference were not known but many believe it is linked to differences existing between the Jewish state and Iran. Israel has warned of attacking Iran if it continues with its nuclear programme and Iran has promised that such an action will be regretted.
Israel's major ally, the United States, has recently warned that such an attack might broker peace treaties that the Jewish state has with some Arab states; namely Jordan and Egypt.