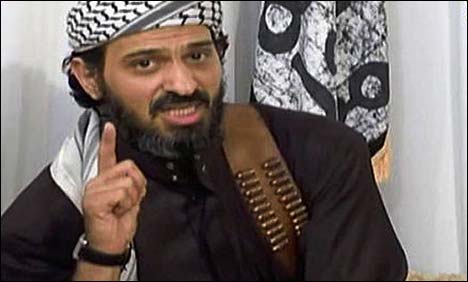 Details are still emerging from the assumed killing of the second-in-command of Al-Qaeda in the Arabian Peninsula (AQAP), Said al-Shihri. Government officials claim he has been killed in an operation in the Hadramawt area, southern Yemen. Circumstances surrounding his death are still unclear.
A statement on the Ministry of defense's website with very few details stated that Said al-Shihri was killed with six other militants. Yemeni defense ministry officials said that the militants killed were travelling in a car which was hit by a missile believed to have been fired by a US drone, although this has not been confirmed. Other sources within the government cited he was caught in an air strike although those in the military declined from confirming air strikes in the area, they however said that they had no information on his death and were unwilling to confirm it.  Some reports claim the operation was carried out by the Yemeni military.
His death is yet to be confirmed by the militant group but a senior official at President Abdrabbuh Mansour Hadi's office said that DNA tests have not yet confirmed al-Shihri's identity. Released from Guantanamo Bay in 2007, he was sent to his native country for rehabilitation but he went back to join the militants in Yemen.
Considered to be Al Qaeda's most dangerous branch, Al-Qaeda in the Arabian Peninsula (AQAP), was founded in three years ago by two regional offshoots of the international Islamist militant network in Yemen and Saudi Arabia. The militants took advantage of the uprising that ousted President Saleh in February to take control of large parts of the area. It has been behind numerous bomb attacks.