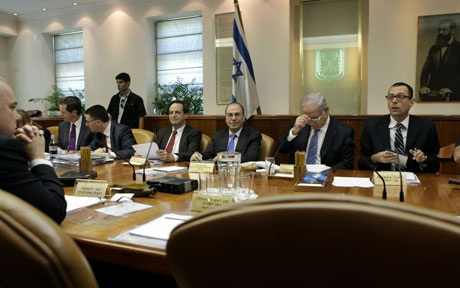 After Prime Minister Benjamin Netanyahu suddenly brought an end to Israel's security cabinet meeting because of the leaks he dubbed to be the state's top secret to be a betrayal of the nation's trust. A senior Israeli security cabinet member present at the meeting said that the intelligence they have gathered about Iran's nuclear program and its development is troubling but "not scary." He added that the nuclear program activities in Iran are not slowing down.
The official who spoke on the condition of anonymity warned that Iran is still studious to its ambitions. He said that "they are holding their own vis-à-vis the international pressure, but on the other hand, they're not running wild."
Information coming from the cancelled meeting also indicated that a vote has not taken place. For Israel to go to war, the security cabinet has to vote in favor of it. The source indicated that the matter was only discussed before the meeting was brought an end by the Prime Minister.
However, Russia has recently said that there is no evidence that Iran's nuclear program is aimed at developing weapons. It's Deputy Foreign Minister, Sergei Ryabkov, "we, as before, see no signs that there is a military dimension to Iran's nuclear program. No signs." Russian officials have made similar statements in the past, but Ryabkov's blunt remark appeared to underscore Moscow's concerns about the possibility Israel could launch attacks targeting Iranian nuclear facilities.
Israel has been raising eyebrows over Iran's nuclear program and the latter has recently said that it takes Israel's threats to be at the same level with those of the United States of America.