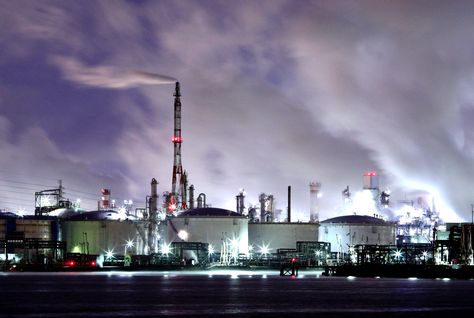 Recognized as the world's largest oil exporter, Saudi Arabia risks to be importing oil in less than two decades if the rate at which it is consuming continues on its trend, a report from Citigroup has warned. Given its relatively small population, the kingdom uses only 25% of its fuel production but the amount is more than those consumed by many of the industrialized nations including the US. Oil and its derivatives are used for around half of the kingdom's electricity production, which at peak rates is growing at about 8 percent annually, the bank said in a note.
Likewise its neighbors, Saudi Arabia doesn't export gas because all of its production is consumed locally. More than 50% of its energy demand is also used in residential areas with 70% of power demands used by air conditioning appliances especially during the summer period. Analyst Heidy Rehman said she expects "consumption to continue to outstrip population growth as Saudi Arabia's currently young population ages and consumer spending increases supported by rising GDP per capita."
The report claimed that heavy subsidies are also a factor. It estimated "that Saudi Arabia's oil and gas subsidies translate to over US$80 of 'lost' revenues. This could rise to US$400 billion by 2035." It went on to suggest the reduction of subsidy levels in order to rationalize energy consumption. Oil revenues cover almost 86% of kingdom's annual revenue.
There are plans to venture into renewable and nuclear energy and Prince Turki Al Faisal said last year they are planning to invest more than $100 billion dollars on 16 nuclear reactors planned to be built up 2030. However the report preferred solar to nuclear energy.