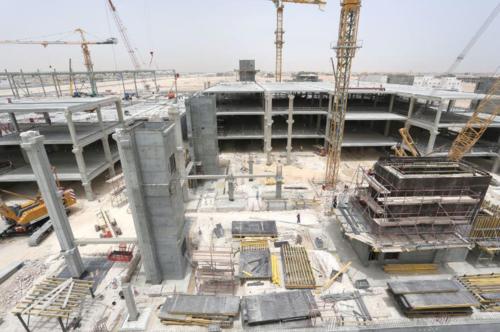 Qatar, the oil-rich country, is building an iconic shopping city that will offer visitors a diverse mix of entertainment, hospitality, auto showrooms and over 500 international retail and dining outlets
Dubbed "Doha Festival City", this $ 1.6 billion landmark project will be constructed over a 433,847m2 area offering businessmen and retailers over 260,000 m2 of gross leasable area designed to host entertainment and leisure facilities, supermarkets, cinemas, hotels and conference facilities.
This mega complex, to open in 2014, will make Qatar, which is the wealthiest country on earth, a competitive leisure and entertainment destination in the region. The project investors, developers and managers pin high hopes to attract visitors and shoppers of not only from Qatar, but also from neighboring Gulf countries wherein malls and shopping centers are burgeoning.
According to the International Council of Shopping Centers (ICSC), the growing number of shopping malls in this region has contributed to promoting tourism in the six-member countries of the Arab Gulf Cooperation Council (GCC) –Saudi Arabia, Bahrain, Kuwait, Oman, and Qatar & UAE.
Emboldened by surging oil revenues, these countries are expected to continue to spend billions of US dollars in the construction of malls and tourist attractions which post annual sales exceeding $ 80 billion.